Meet Dr. Glenn Bailey, BSc, DC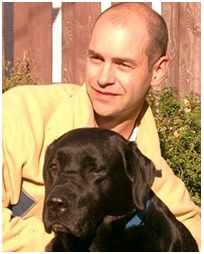 Dr. Bailey graduated from Palmer College of Chiropractic in Davenport, Iowa in 1993. He continues to expand his education; having taken postgraduate courses in topics such as pediatrics, whiplash and spinal trauma, sports injuries and extremity adjusting. In 1999, he became the first person in Manitoba to become certified in animal chiropractic by the American Veterinary Chiropractic Association (AVCA) and continues a veterinary chiropractic practice at St. Francis Xavier Animal Hospital (visit his Canine Chiro website for more info on his animal practice).
Back in the day, Dr. Bailey was a member of the National Biathlon Ski Team. He found chiropractic became paramount in allowing him to compete at this level and to optimize his performance. This is something he passes on every season as the team chiropractor for the Winnipeg Goldeyes Baseball Club; something he's done since 2008.
Similar to dentistry, Dr. Bailey promotes a family orientated wellness practice that focuses on prevention. He has three beautiful and healthy daughters, all of whom have been under chiropractic care since the day they were born.
Dr. Bailey's hobbies and interests are wide and many. He can be seen daily at his favourite yoga studio or combining his love of horses and archery on weekends in his new passion; "Mounted Archery."
Call our Winnipeg chiropractic office today!
---
Chiropractor and Animal Chiropractor River Heights Winnipeg | (204) 488-2273